Students in Mechatronics progress through three stages during their time in the program- Level One (SABO), Level Two, and Senior Apprentices (Level Three). In order to move on to the next level, students must complete a checklist of items that they work through with instructors during the trimester.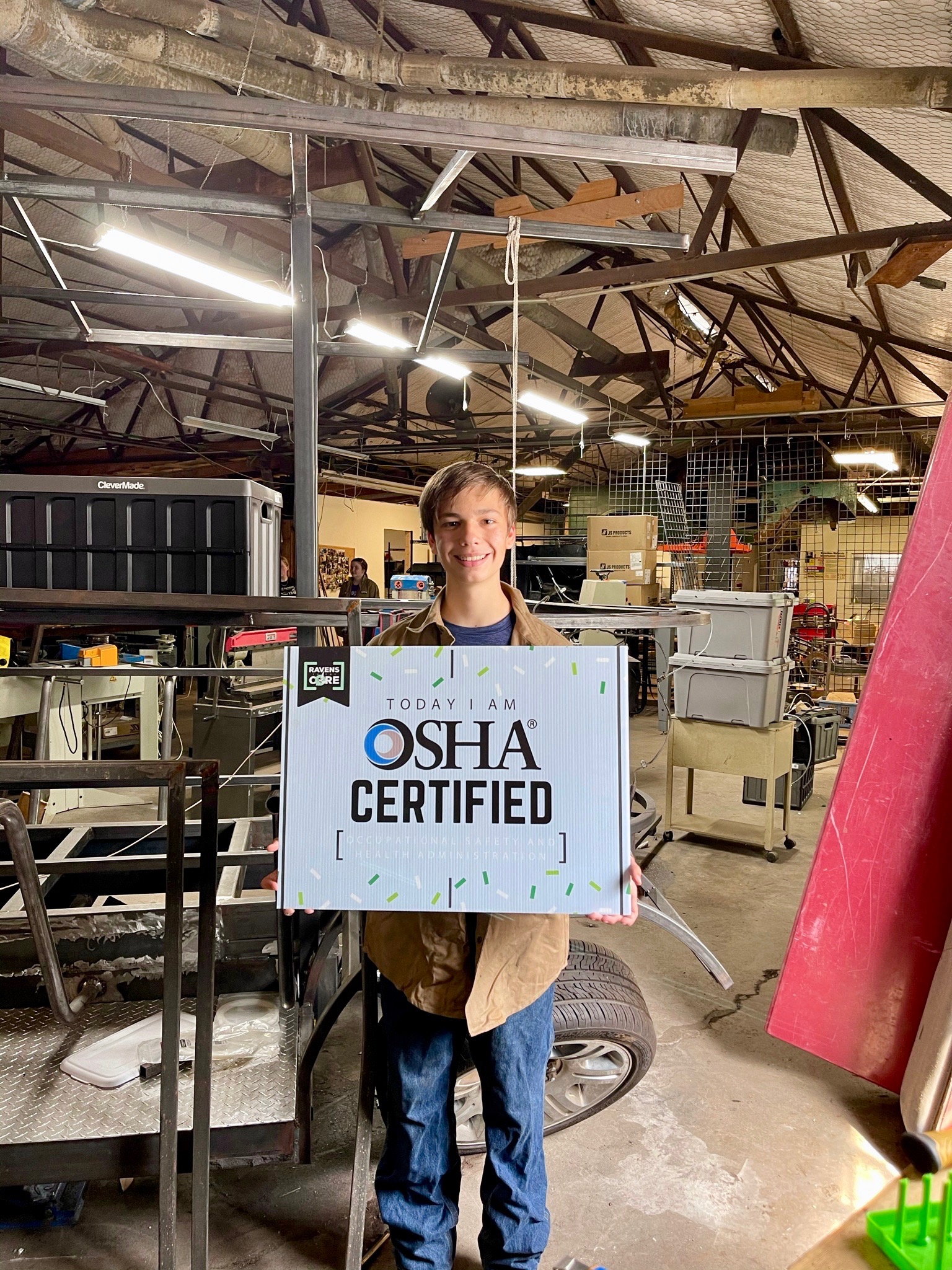 We start our Mechatronics One students in comprehensive training, focusing on shop safety, tool safety, and general shop competence. Mechatronics One students are enrolled in an OSHA 30 Certification course that they are to complete online before participating with heavy shop projects. In the meantime, Level Ones work on projects such as mural painting, renovation of the new space, graphic design and production. (Making stickers, patches, etc.)
Once the student receives their OSHA 30 certification, they recieve PPE (Steel Toed Boots, Pants, a flame resistant work shirt, safety glasses, and gloves) and are welcome to join the upper levels in the shop. The duties of a Level One in the shop are mainly to shadow other students and learn as much as they can! When a Level One Mechatronics student has logged 120 work hours they are invited to apply for a Level Two Mechatronics position the following Trimester (Summer, Fall, Spring).
Level One Checklist
Safety and Basic Operations (SABO) Competence
120 hours logged and approved
In good standing with Triple Win
Ready for Level Two!
Once a student has applied and is accepted into a Level Two Mechatronics position, paperwork must be filled out and a bank account created in the student's name before payroll can be established. Level Two Mechatronics students are paid $10/hr, and are expected to commit to two, four hour shifts a week (8 hours a week) at the Webster Shop. Students are paid and employed by Waco Axe Company, and will receive a paycheck every two weeks for the amount worked.
Since this is a PAID POSITION, students will be responsible for showing up for shifts, having a good attitude, and coming prepared to work, in order to stay in good standing with their employer.
Level Two's are encouraged to take ownership of the projects in the shop, work diligently, and assist in areas of design and project management. This is also the time when students consider other certifications they may be interested in, such as forklift, welding, or Solidworks certifications.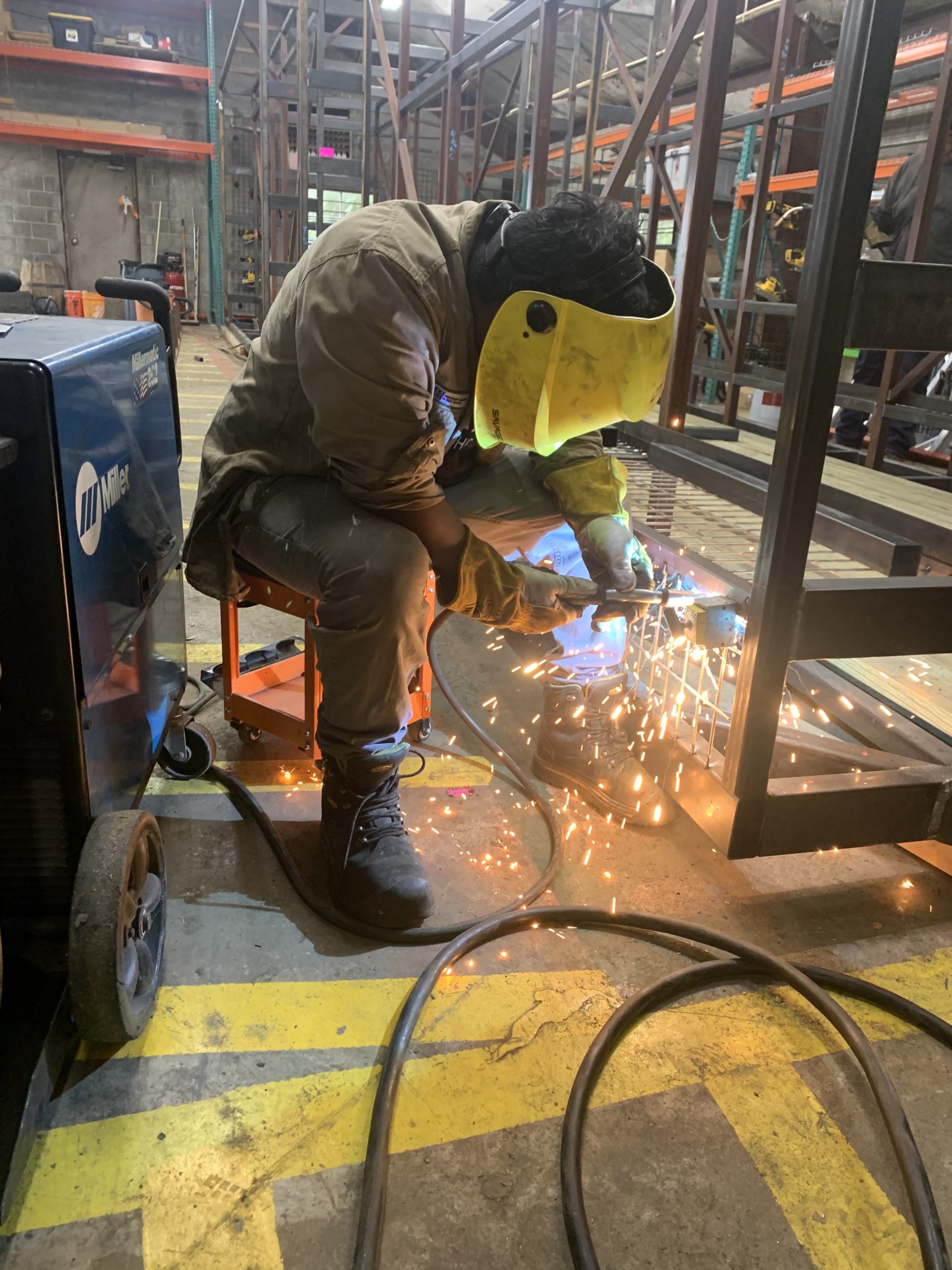 LEVEL TWO CHECKLIST
At least 6 trimesters active in Triple Win programs
20 volunteer hours per semester thus far
In good standing with Triple Win and Waco Axe Co.
Ready to apply for Senior Apprenticeship!

The Senior Apprentice position is the most competitive position in Triple Win. A handful of Mechatronics Two students wanting to level up to this position will be interviewed and selected to become Senior Apprentices.
Senior Apprentices make $12/hr and responsibilities mainly consist of training Mechatronics One students, conducting regular equipment checks, and taking a leadership role in projects.
These students will have possible opportunities for Internships with local businesses and be able to pitch their own ideas for projects.